Products. > Paper carton (Milk, Beverage, etc) machine > Bundle wrapping machine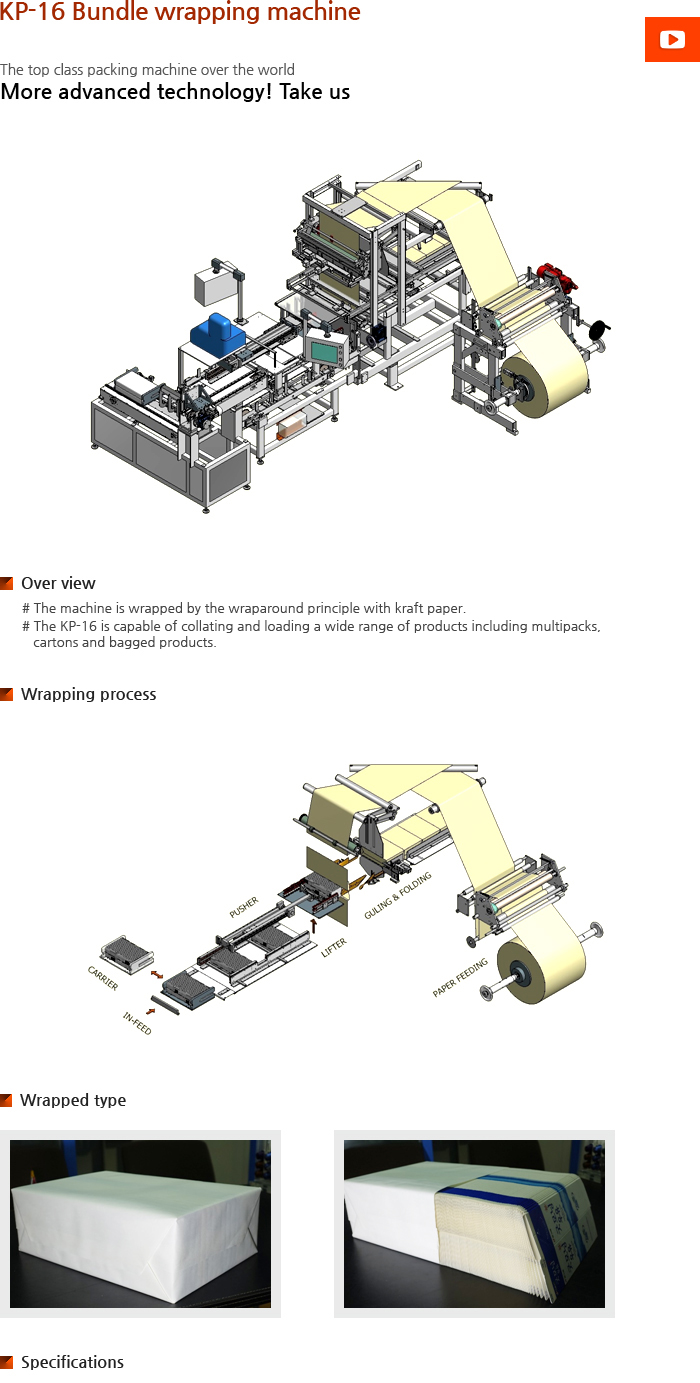 Capacity
12-15bundles / Min.
Product feeding
Bundle carrier
Bundle size range
Min. 230L x 140W x 110H mm
Max. 400L x 300W x 200H mm
Packaging material
Kraft paper
Closed
By Gluing (Hot melt)
Touchscreen
10.4"
Size changeover
Approx. 2 hours
Power supply
12KW, 220V/380V, 3Phase, 50~60Hz (Excluding Bundle carrier)
Space requirements
4,800 x 3,200 x 2,525 mm
Description
1) The machine offers low maintenance, low noise, quick changover.
2) The machine is accurate and simple to operate by servo driven,
mechanical driven, pneumatic.
3) Easy reel change by reel lifting device.
4) It is possible to manual/automatic operation by selector switch.
5) Low glue consumption.
6) The machine aggregates touchscreens on the front and back of the machine
for convenient operation of the operator.